About Yvette Fournier & Spaces of the Heart
Call or Text 203-444-4477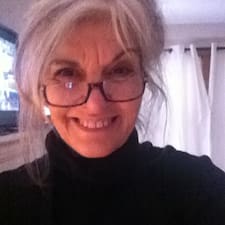 Yvette Fournier is truly the heart and soul of Spaces of the Heart vacation rentals. As both an artist and a grieving mother, Yvette knows first-hand the role beautiful, peaceful spaces play in healing, relaxation, and fellowship.
Over the past ten years, Yvette, her family, and a few close friends have put their soul into meticulously curating and outfitting each home with local artistic treasures and warm, inviting décor that envelops you with a sense of peace and love. Chris and Todd Godfrey—Yvette's sons—have also been an integral part of bringing Spaces of the Heart to life while growing their own families. Yvette is a proud grandmother to five amazing grandchildren and two great-grandchildren.
After losing her 23-year-old son, Jason, almost 19 years ago, Yvette's long term goal has been to transform Spaces of the Heart vacation rentals into healing centers for people who have suffered loss: grieving parents, abuse survivors, and those suffering from drug addiction. Retreats are being scheduled and plans are in the works—stay tuned for more information on Spaces of the Heart Healing Centers.
The Cottage
Our beach house cottage is tucked away in a quiet private Connecticut shoreline neighborhood. Bike or flip-flop to our private beach and fishing pier.
Our Cottage boasts a large, private, yard that affords lively games of horseshoes or croquet. Nap or read in a hammock or relax with a cold refreshment under the gigantic trees. Back deck offers a picnic table and grill for hotdogs, hamburgers or lobster.
View Property
The Guilford House
Built in 1860, it was once a button factory and its character has been preserved as our artist's own beautiful spacious 1900 sq ft home.
The house is just a close 10 minute drive away from the beach. Boasting 4 bedroom and 2 bathrooms, this home also includes fully equipped kitchen and a large deck. The house has a large yard which is across from the Meadow River.
View Property
The Nathaniel Clark House
Conveniently located in Old Saybrook near the banks of the Oyster River and on the Boston Post Road (US1).
It was built in 1795 by Nathaniel Clark, a 4th generation descendant of Captain Nathaniel Clark, a famous local seaman. It was at a time when General William Hart built one of the earliest houses in Saybrook, the first settlement on the southern shore of Connecticut.
View Property